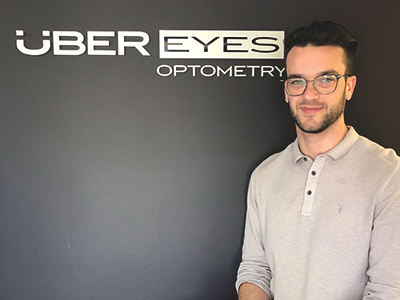 Luke Patten
Optician
I'm a first generation Californian, born and raised in the peninsula/Bay Area and have been a practicing optician for over  5 years. My mother introduced me to the industry and I have never looked back, though  I may pursue higher education in the industry for the mean time I am enjoying life as it is. I have had many great teachers so far and hope to learn much more from Dr. Xiao and everyone here at Uber Eyes Optometry.
Other than Uber Eyes I also work with my mother at her vintage eyewear store in San Francisco, which has given me a deeper understanding of frame selection and design as well as what constitutes a well-made quality pair of prescription eyewear. There is just no substitute for it.
In my free time I like to hang out with my cats, be with my family and friends, read, and play pool.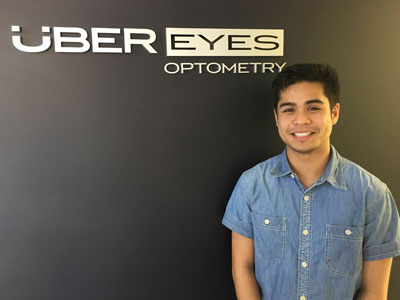 Jerico Santos
Optometric Assistant
I was born and raised in the Bay Area.
I am currently in Biology major with a concentration in Systems Physiology at San Jose State University. Initially I was set to pursue a career in the fine arts, but towards the end of my high school years I reevaluated my decision and wanted to understand the relationship between art and the viewer's interpretation of it. With my curiosity for science, it led me to one of the five senses that we rely on the most - sight. From then on, I decided to venture into Optometry in hopes of becoming an Optometrist myself.
I received my first pair of glasses when I was 8 and originally feared the idea of being called four-eyes, but my short stature overshadowed that so I was called shrimp instead. Although cliché, I saw the world differently. Specifically trees and their individual leaves from afar. At the age of 13 I tried my first pair of contact lens and had never felt so free.
During my spare time I enjoy hiking, dancing and drawing.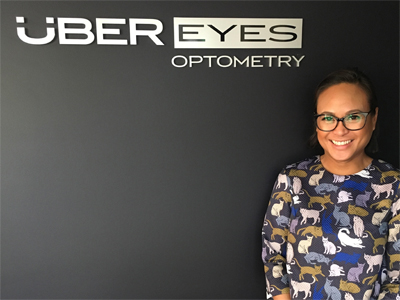 Maryanne Quinn
Optometric Assistant
I am a true bay area local! I was born and raised in San Francisco and currently reside in the Outer Sunset neighborhood, right by Ocean Beach.
I got my start in optical field in 2008 while working for a prominent ophthalmologist in San Francisco and have brought my wide ranging optical experience to Uber Eyes Optometry. I've been fascinated and intrigued by optics at a young age; I myself have been wearing glasses since I was 9, contacts since I was 13. Naturally, I jumped at the opportunity to work in optical industry. I am very proud to be a part of the amazing team here at Uber Eyes and am excited to share my passion of optics with the Uber Eyes community!