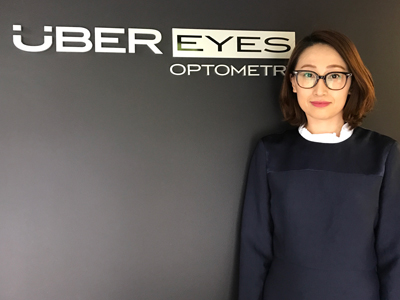 Dr. Xiao Xiao
I was born and raised in China and I am fluent in Mandarin. I moved to the U.S. in 2001 to seek better opportunity for education. I attended UC Berkeley for undergraduate studies. Since there is no optometrist in China, I didn't know anything about optometry and the importance of primary eye care until my first eye exam in college. My experience of seeing so clearly with contacts on for the first time inspired me to become an optometrist. I, too, wanted to make such a positive impact on people's quality of life
After I received my B.A. degree in molecular cell biology from UC Berkeley, I worked in a private optometry office in the Bay Area for two years as an optometric assistant. It was there that acquired my passion in providing excellent patient care. I realized then that optometry was a perfect fit for me and that was the profession I wanted to pursue.
I returned to U.C. Berkeley and completed my Doctor of Optometry degree in 2013. I have seen an extensive number of patients at the Berkeley Eye Clinic and completed my externship at the VA Hospital in Washington State and Arizona. I have worked with both optometrists and ophthalmologists to manage and treat eye diseases such as glaucoma, macular degeneration, pre- and post-cataract surgery, and diabetic retinopathy. I enjoy fitting contact lenses and treating ocular diseases, especially hard-to-fit contact lenses. I am also certified for glaucoma and pharmaceutical therapy.
During my spare time, I enjoy watching NBA basketball, traveling, and trying out various international cuisines, especially desserts. I also love fashion and shopping.